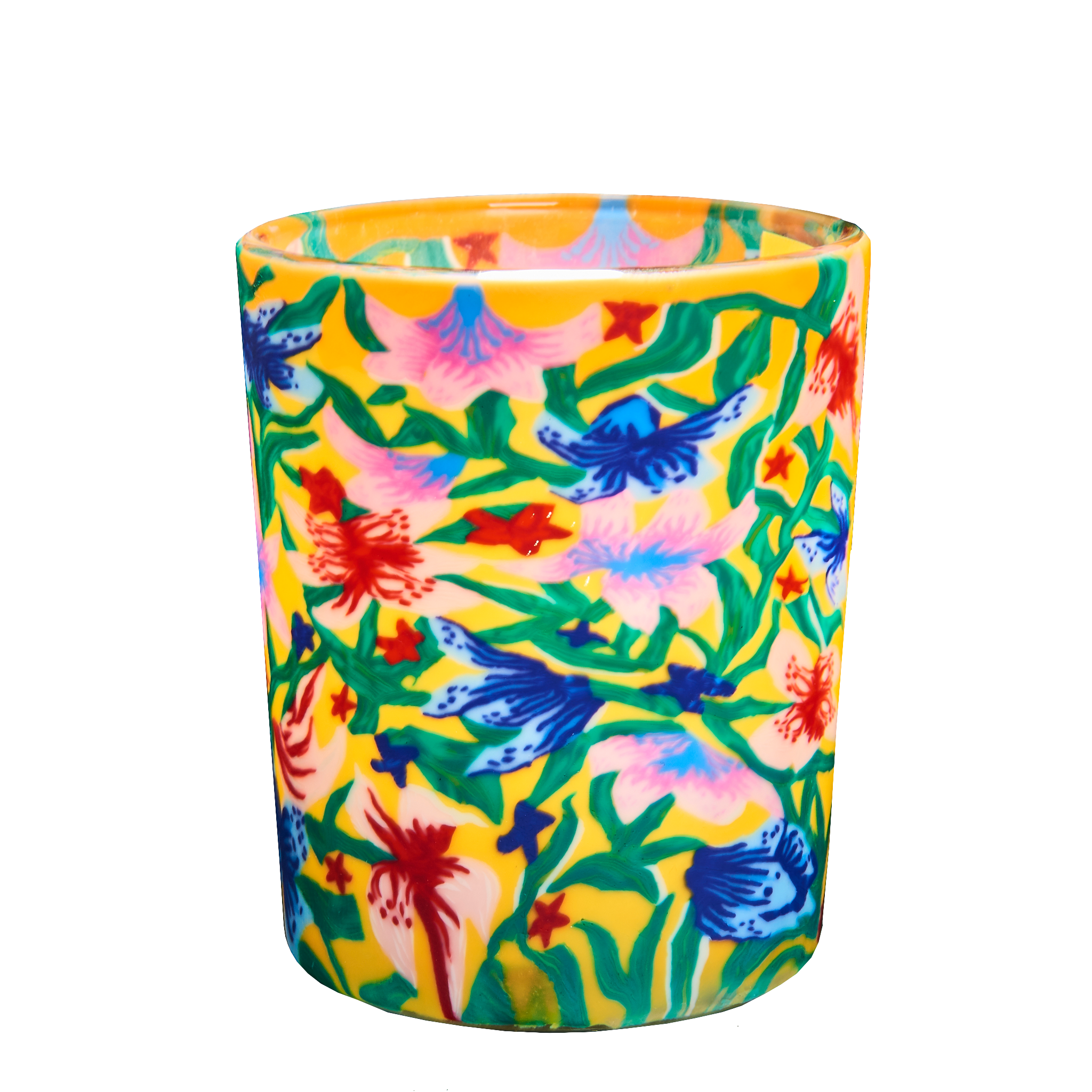 Summer Flowers Votive Glowing Glass, Pack of 6
6cm high, Over 60 hand crafted designs to choose from. Motifs for all seasons and occasions as well as for Christmas Markets. A growing number are designed with the UK customer in mind. 
Every Votive Glowing Glass, or Leuchtglas, is presented in a decorative gift box.
9-place and 12-place lit displays are available for this product
For use only with contained tealights, e.g. in foil. Uncontained candles or tealights can damage the coloured coating.
High quality, 4 hour tealights are available in this store.