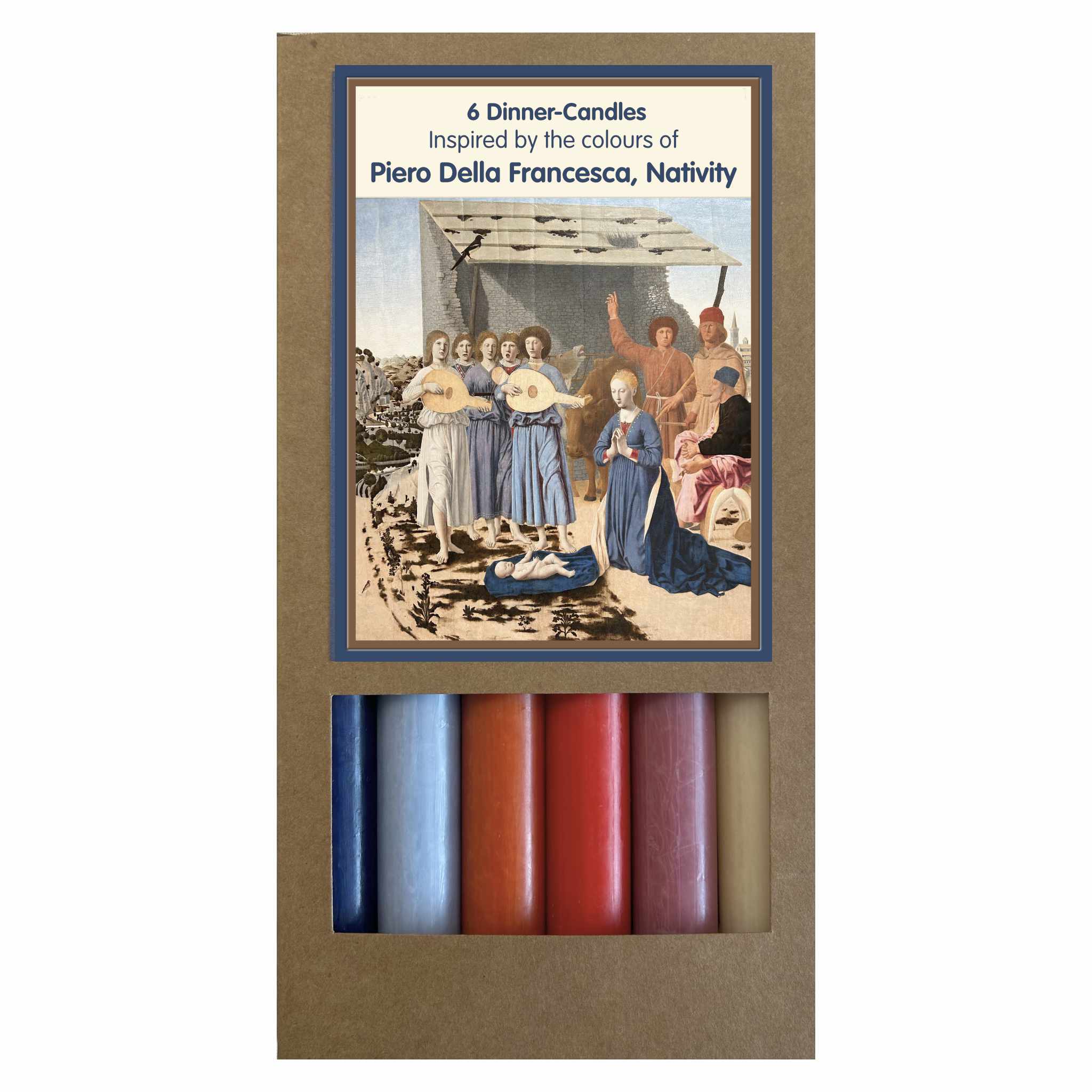 CANDLE SETS, NATIVITY, 6 BOXES
Masterpieces Illuminated. Boxes of Candles
Piero Della Francesca
The awe-inspiring Nativity painting by Piero Della Francesca inspires this exquisite candle set. Encourage your customers to enter a world of warmth, tranquillity, and peace as these candles effortlessly reflect the serene ambience of this timeless masterpiece.

Each candle captures the essence of the birth of Jesus, bringing a touch of divine beauty to any space. This work of art was Piero Della Francesca's last work and remained unfinished until the National Gallery in London restored it to its original beauty.
This candle set is a truly unique gift for those of your customers who are art lovers and searching for a meaningful present this Christmas.