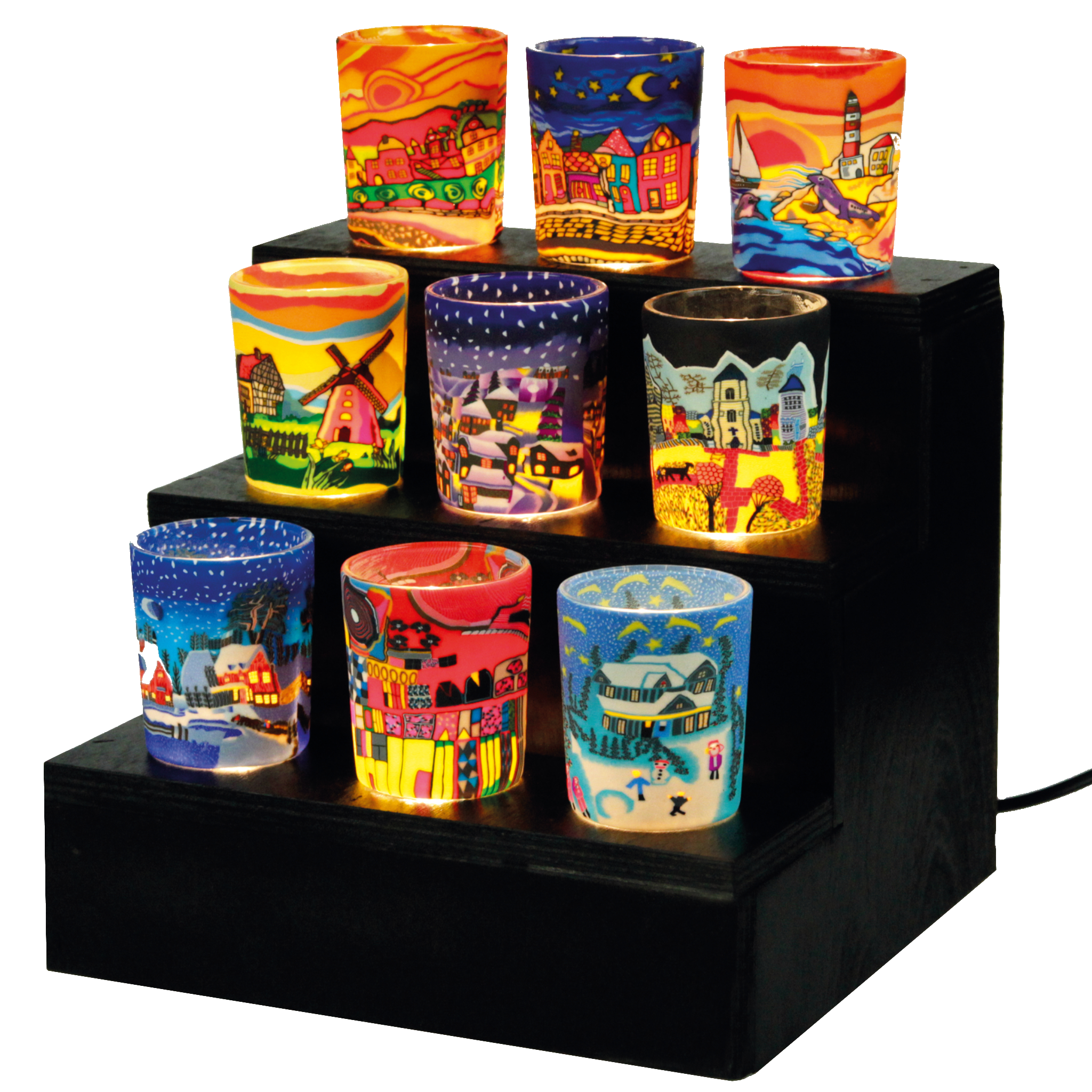 A compact point of sale to show your customers the beauty of Glowing Glasses and Porcelain Votives. 
Small footprint. Shows nine designs whilst needing very little space.
It gives a beautiful ambience in a dark corner of your shop or window.
Display as part of a colour/ seasonal theme or arrange with nine different designs.