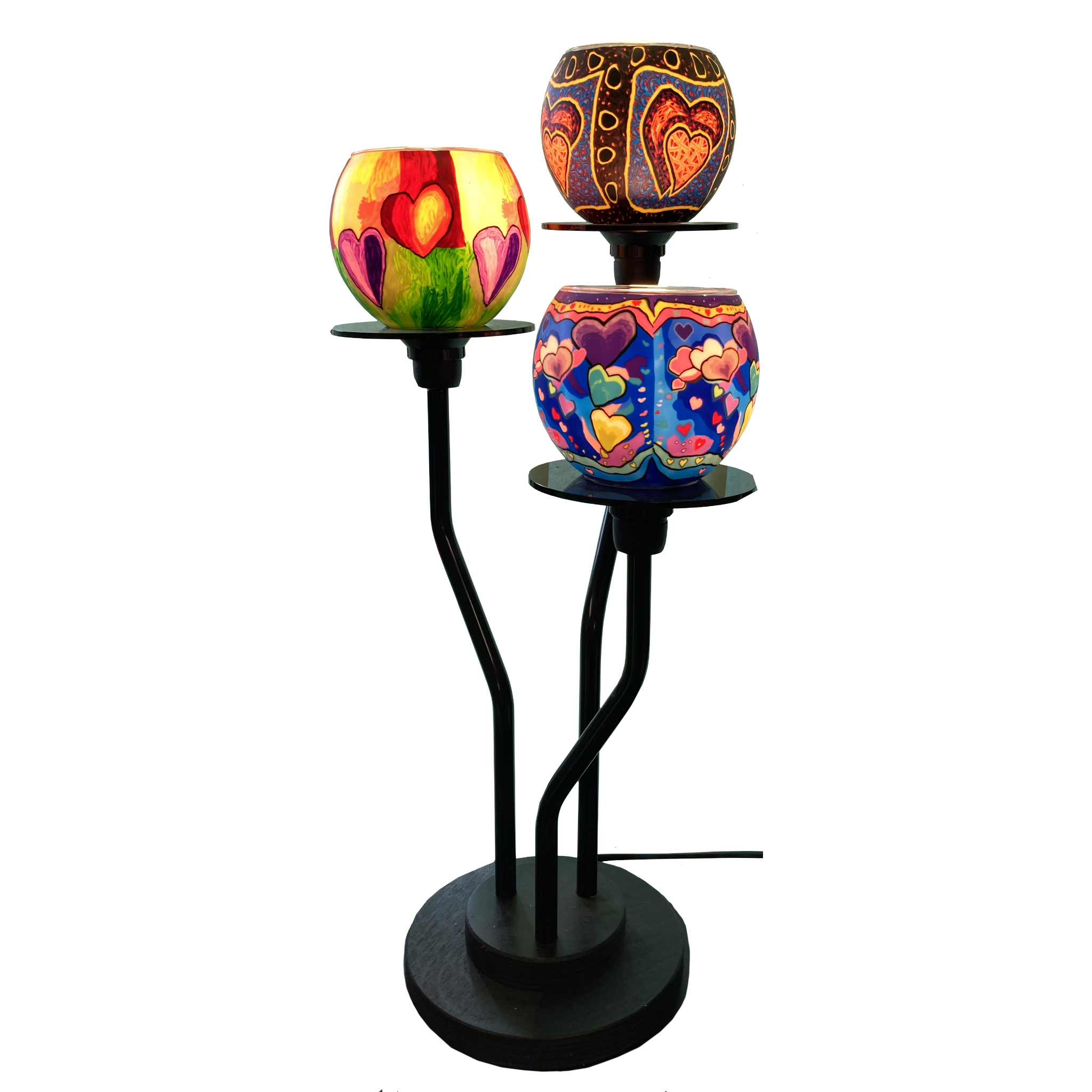 Display Lamp for 3 Glowing Glasses
An invaluable sales aid for Glowing Glasses enables customers to see the glass's vibrant colours and motives.
Quick and easy change throughout the seasons.
Small footprint. Shows three designs whilst needing very little space.
It gives a beautiful ambience in a dark corner of your shop or window.
Display as part of a colour/ seasonal theme or arrange with six different designs.
It can be sold as a complete lamp.