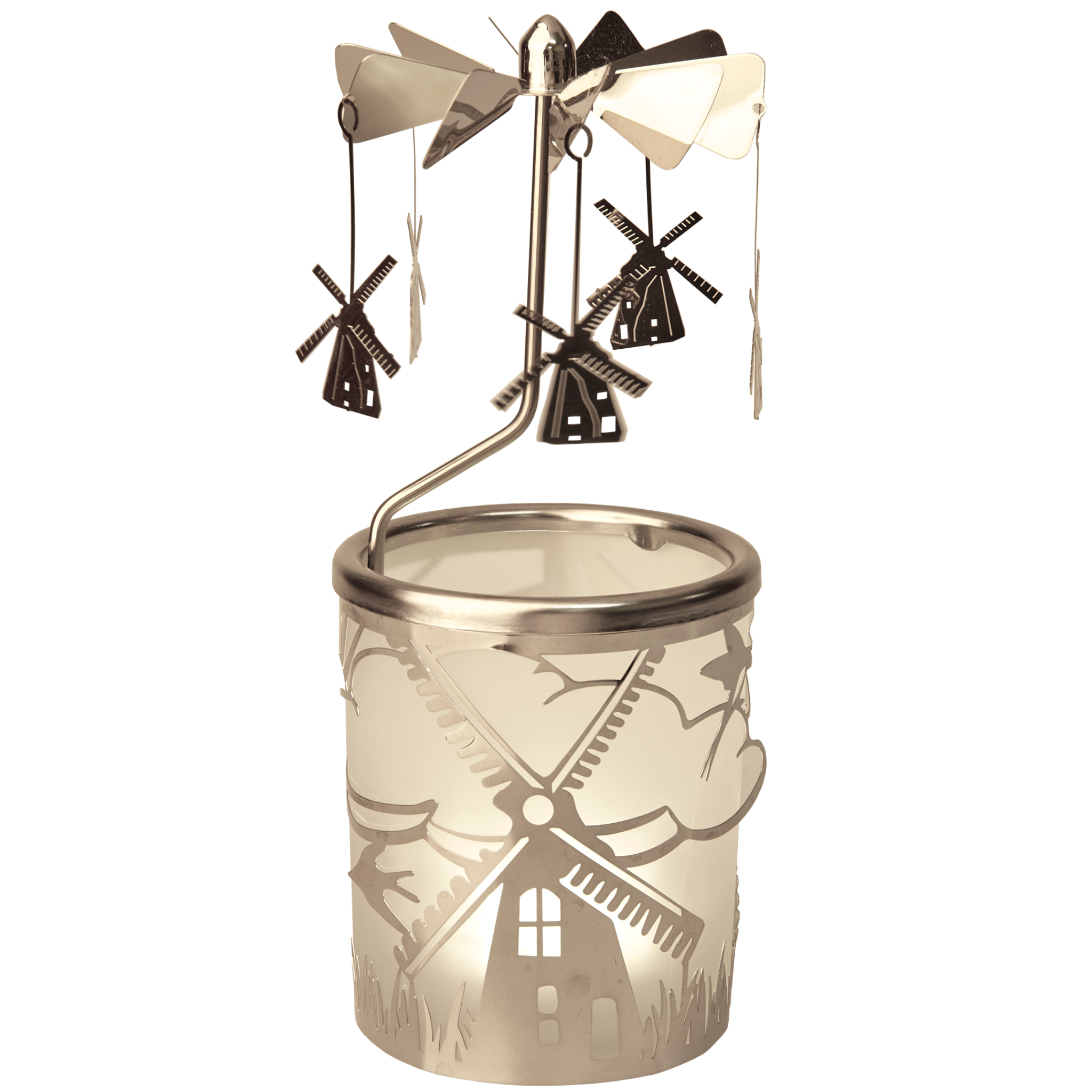 SALE Windmill Rotary Carousels, Pack of 6
Our Rotary Carousels are amongst our best selling products.
With over 40 models, the Carousels are not just for Christmas. There are designs for all year-round including animals, birds, flowers, and seaside motifs.
They have beautiful designs both on the spinner and on the glass base. The bases are very stable and enclose the tealight well, making them far safer to use than many of the flimsier designs on the market.
These Carousels should be illuminated with contained, good quality tealights - in foil or similar casing. Any other form of candle may damage the Carousel. Not suitable for LED tealights as they need the heat to spin.
High quality, 4-hour tealights are available in this store.
9-place mains displays are available for this product.