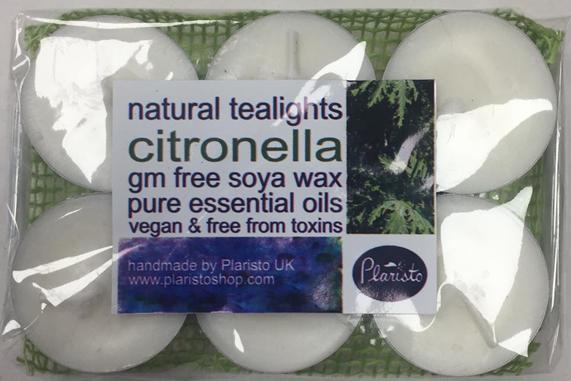 Plaristo Citronella-scented tea-lights, 4 Hour Burn-time, 6 packs
Plaristo's scented tea-lights are handmade using European, non-GM Soya wax, pure cotton wicks and 100% natural essential oils. They burn for at least 4 hours and give a beautiful scent.
Our Citronella tea-lights are a brilliant and totally natural way of repelling mosquitoes and other annoying insects on those warm summer and autumn evenings.
The price is for 6 packs of 6 tea-lights
** There may be  few days lead in as these tealights are made to order to maximise the freshness of the essential oils