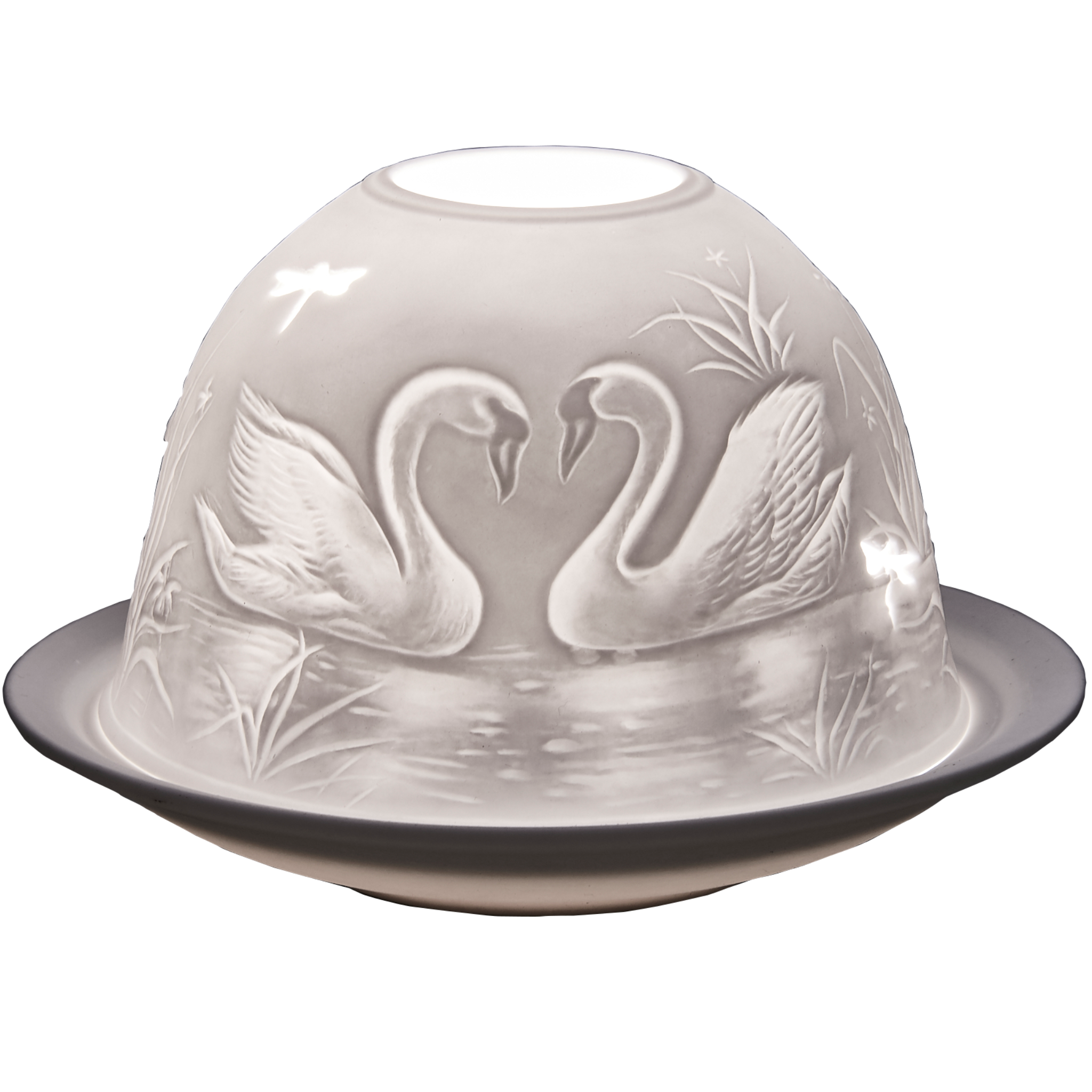 SALE Swan Domelights Pack of 6
A popular product manufactured from fine biscuit porcelain, our Domelights, sometimes referred to as Starlights, are 12cm in diameter and 8cm high
We supply them in over 80 designs for all seasons and occasions. The lithography produced designs are very detailed, and when lit by a tealight provide a wonderful atmosphere.
Each Domelight comes packed in an attractive display box, with the saucer in the bottom.
Battery powered LED bases are available in 2 designs. All models can be supplied as LED mains lamps for display or sale. Additionally we have 3 and 6 arm candelabra style mains displays, which can also be offered for retail sale.
When used with tealights they must be contained, e.g. in foil. Uncontained candles or tealights can damage the porcelain
High quality, 4 hour tealights are available in this store in packs of 50.